• Home

Banks-

• Offline orders


Contact us
Other Products-
Round Coopered Banks
This is the single most difficult bank I build (it's tough keeping all those slats in place during glue-up!), thus the slightly higher price.

I make these from Red Oak, which takes stain well, so they can be had natural, brown, reddish brown, or black.
Price is $75.00.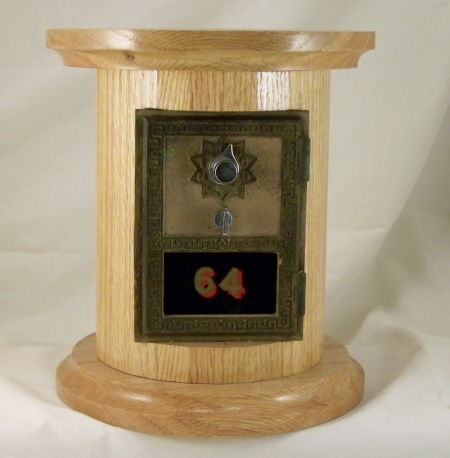 :: About our banks ::
All of our banks are designed and handmade by Steve Kreitler, using a combination of fine hardwoods and retired Post Office box doors.