• Home

Banks-

• Offline orders


Contact us
Other Products-
Tombstone Banks
I took one look at the finished prototype, and right away I knew it's name :) Built from various woods, and stained to request. Here are pictures of two I made to fit someone else's doors- both are made from red oak. The one the left has a Walnut stain, the one on the right is done in Golden Oak.
I also sometimes make these in Corian, for a bit higher price. If you are interested in such a bank, email me, and I'll send you pics of any I have made.
Price is $55.00.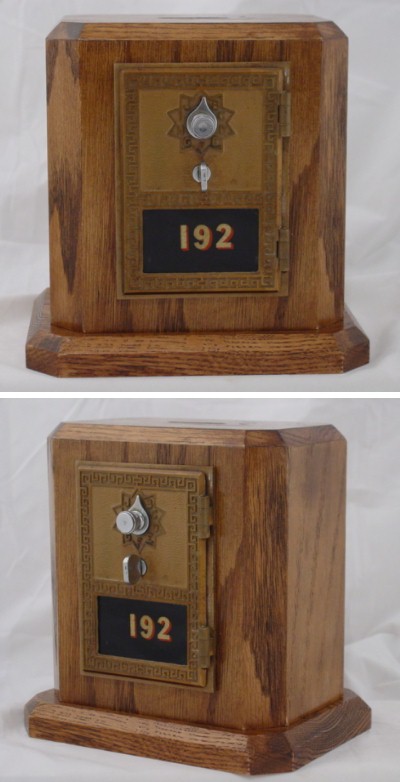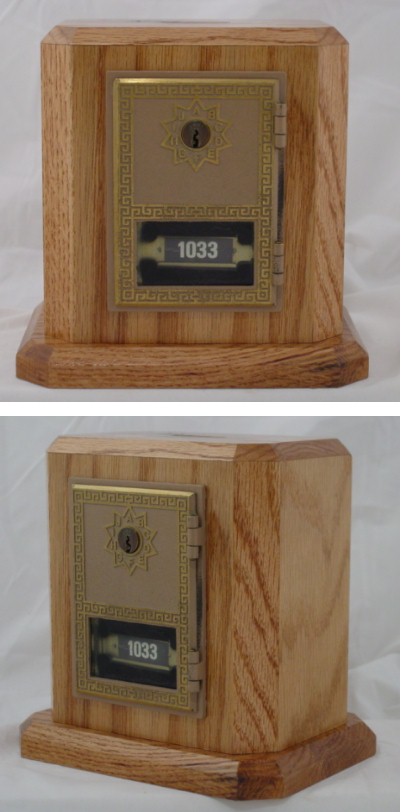 Tombstone Bank- $55.00
Doorless Tombstone Bank- $45.00
:: About our banks ::
All of our banks are designed and handmade by Steve Kreitler, using a combination of fine hardwoods and retired Post Office box doors.